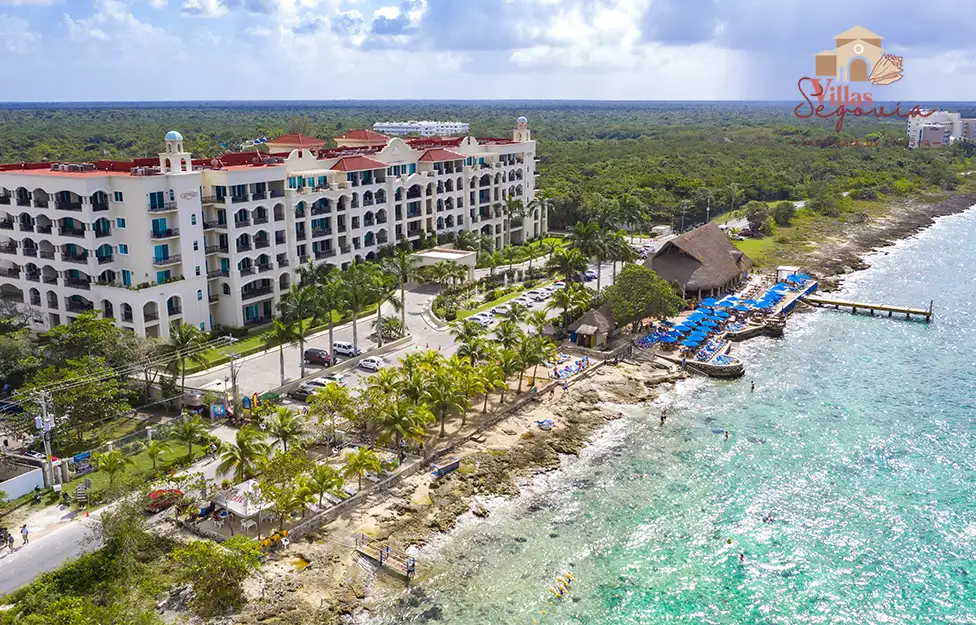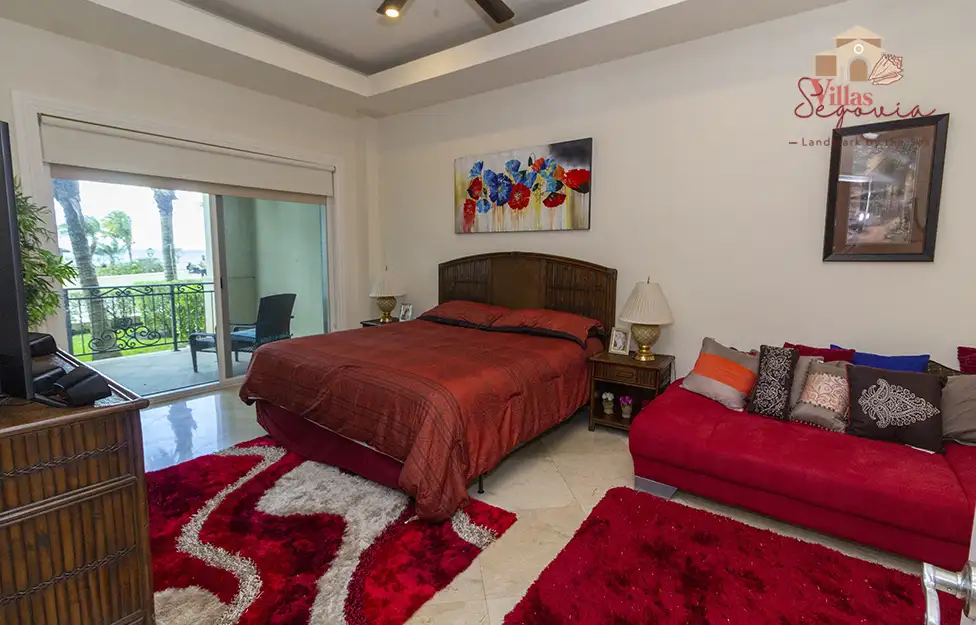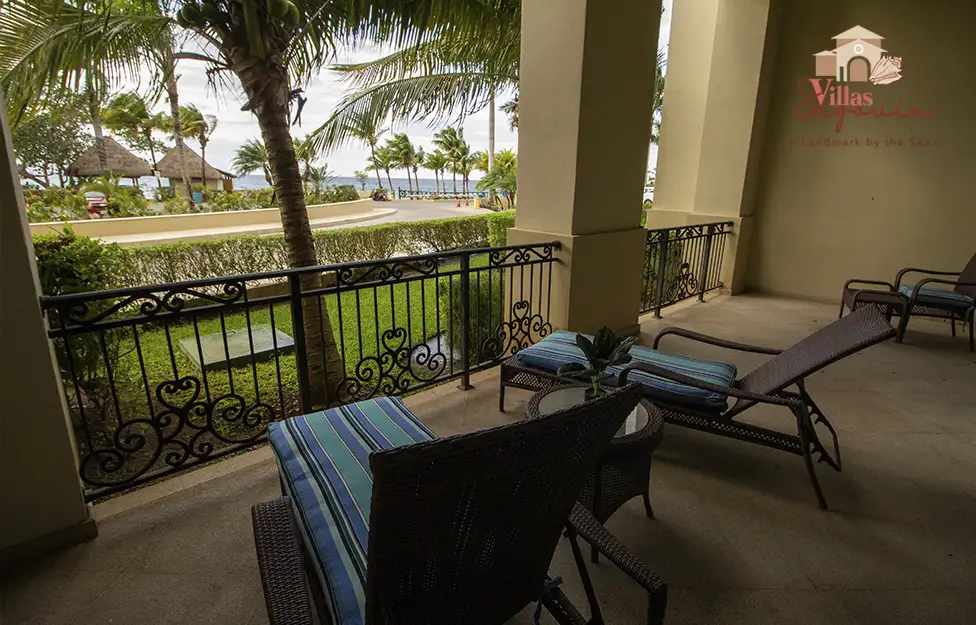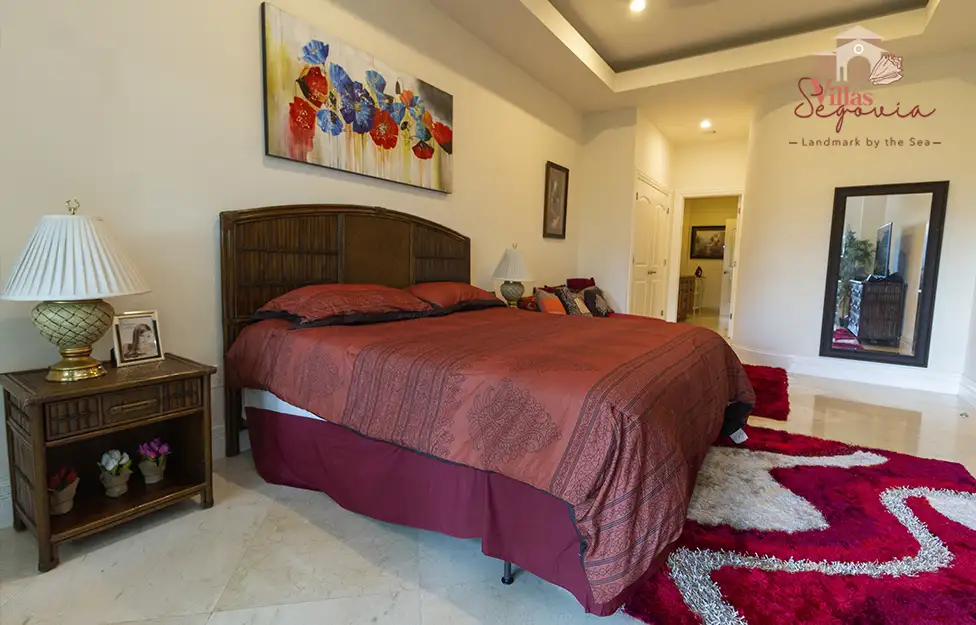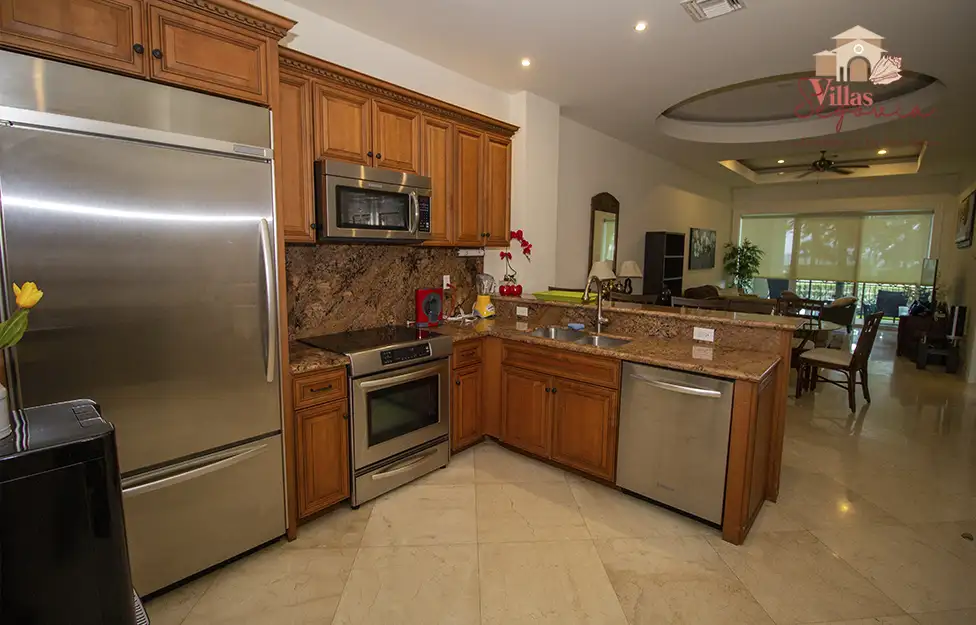 Accomodation. Villas Segovia Landmark.
Landmark Villas

If what you are searching for is an exclusive seafront villa, this is the best option for you.
We have an apartment available for up to 4 people, with the following amenities:

Hot and cold water
Kitchen
Washer and Dryer
Shared access to the pool
24-hour security
Beachfront restaurant (Food not included)
Exclusive internet, not shared
Sea View Balcony
Beach access (just cross the street)
Parking lot
Clean and Safe Commitment
The health and safety of our staff and our guests is our top priority. By closely monitoring industry and government guidance regarding the COVID-19 virus, including information supplied by the government of Quintana Roo, the Mexican Health Department and World Health Organization (WHO), we have devised additional guidelines and procedures for sanitation and cleaning, with an emphasis on the prevention of virus transmission.
Our Clean and Safe Commitment was designed to enhance safety and minimize risk for our visitors and household. It ensures the hygiene and sanitation practices of Landmark meet or exceed regulatory requirements and the recommendations of the Mexican Health Department.
These protocols are based on the most current information available on sanitization, cleanliness for the hospitality industry, and other pertinent sectors. As we move forward, we will continue to adhere to the guidance provided by federal, state, and local authorities.
Our Clean and Safe Commitment covers all rooms and common areas of Landmark.

Our Clean Protocols
To minimize risk and enhance safety for visitors, staff, and household, we use disinfectant products that have been pre-approved and certified by Mexican Health Department for use against emerging viruses, bacteria, and other pathogens. Disinfectants are applied during the cleaning of our bedrooms, common areas, and other "high-touch" areas.
Above all, we have increased the frequency of routine cleaning in common areas and rooms. This includes the use of disinfectants that are registered for emerging viral pathogens. Throughout Landmark, we have installed several sanitation stations that include hand sanitizer.
PERSONAL PROTECTIVE EQUIPMENT (PPE): Guests are welcome to wear personal face masks and gloves while at Landmark. If a guest does not have one, we will provide one. Our entire staff will wear such PPE.
Upon arrival, our guests will receive a Clean "personal care" amenity kit in their rooms, with two face masks, two sets of gloves, a 2 oz., a bottle of hand sanitizer, and a packet of sanitizing wipes per room. Each day of your stay, we will provide fresh masks and gloves.
SCREENING: We will check your temperature with non-invasive temperature checks upon arrival.
SAFETY AND SECURITY: We have 24/7 security and certified Emergency Medical Technicians (EMTs) at our hospital minutes away.
TRAINING: Our Team Members are undergoing additional Clean training, including proper handwashing, physical distancing, and enhanced sanitation protocols. We are fully prepared to assist you if you were to fall ill.
TESTING: We are providing mandatory COVID-19 Testing for all staff.
Physical Distancing
Guests, and staff are encouraged to practice physical distancing by standing at least six feet away from others.

COVID-Specific Protocols
Case Notification. Common symptoms of the COVID-19 coronavirus include fever, dry cough, mild breathing difficulties, stomach issues, diarrhea, and general body aches, according to the CDC and Mexican Health Department. If you develop symptoms during your stay or encounter any concerns about suspected COVID-19 cases while at Landmark, please notify our Security staff. If you are feeling sick, we request that you remain in your room. Landmark has certified Emergency Medical Technicians (EMTs), available 24 hours a day, just one call away. If we are alerted to a suspected case of COVID-19 at Landmark, know that our hospital is only a few minutes away.
Room Recovery Protocol. In the unfortunate event of a guest with a confirmed case of COVID-19, their room will be removed from service to undergo a specific cleaning protocol and will not be returned to service until the room is deemed safe.
Clean Technology
Sprayers are utilized to apply hospital-grade disinfectants on high-touch surfaces throughout the day to all rooms and common areas.
This technology, which uses the highest classification of disinfectants recommended by the Health Department and the WHO to treat known pathogens, is also utilized in hospitals, on airplanes, and in restaurants.
UV Lights: These are used after the sprayers to ensure that all pathogens are eliminated.

Our Rooms
Our already stringent cleaning and disinfecting protocols have been recently upgraded to reflect current guidelines. Disinfectants (which are registered for emerging viral pathogens) are used to clean our rooms, including "high-touch" items like television remote controls, toilet seats and handles, door and furniture handles, water faucet handles, nightstands, telephones, in-suite control panels, light switches, thermostats, and flooring. In addition, our linen is washed at water temperatures above 140 degrees F, and with appropriate cleaning products to eliminate any possible viral and bacterial pathogens.

Our staff and household Safety Protocols
To ensure the health and safety of our Team Members, we have implemented the following throughout Landmark:
Additional Training. All Team Members will receive additional training on COVID-19 safety and sanitation protocols, as well as more comprehensive training for our teams with frequent guest contact, including housekeeping and food & beverage.
Temperature Checks. All staff will undergo temperature checks daily without fail.
Personal Protective Equipment (PPE). Appropriate PPE will be provided to and worn by all staff based on their role and responsibilities.
COVID-19 Testing. We will test our staff continuously for your tranquility and safety.
Shared Equipment. Shared tools and equipment will be sanitized before, during, and after each shift or when the equipment is transferred to new staff. This includes phones, radios, and other communication devices, payment terminals, kitchen tools, engineering tools, cleaning equipment, keys, time clocks, and all other direct contact items used throughout Landmark.

Best Practices for Guests

Greet people with a wave, nod or bow instead of a handshake.

Wash your hands often with soap and water for at least 20 seconds.

When coughing or sneezing, cover mouth and nose with inner elbow or tissue.

Avoid touching eyes, nose, or mouth with unwashed hands.

Wear a face mask.

Before touching or adjusting your mask, thoroughly wash your hands with soap and warm water for at least 20 seconds.

Value personal space. Please maintain a distance of 6-8 feet, or step back when proximity is not needed.