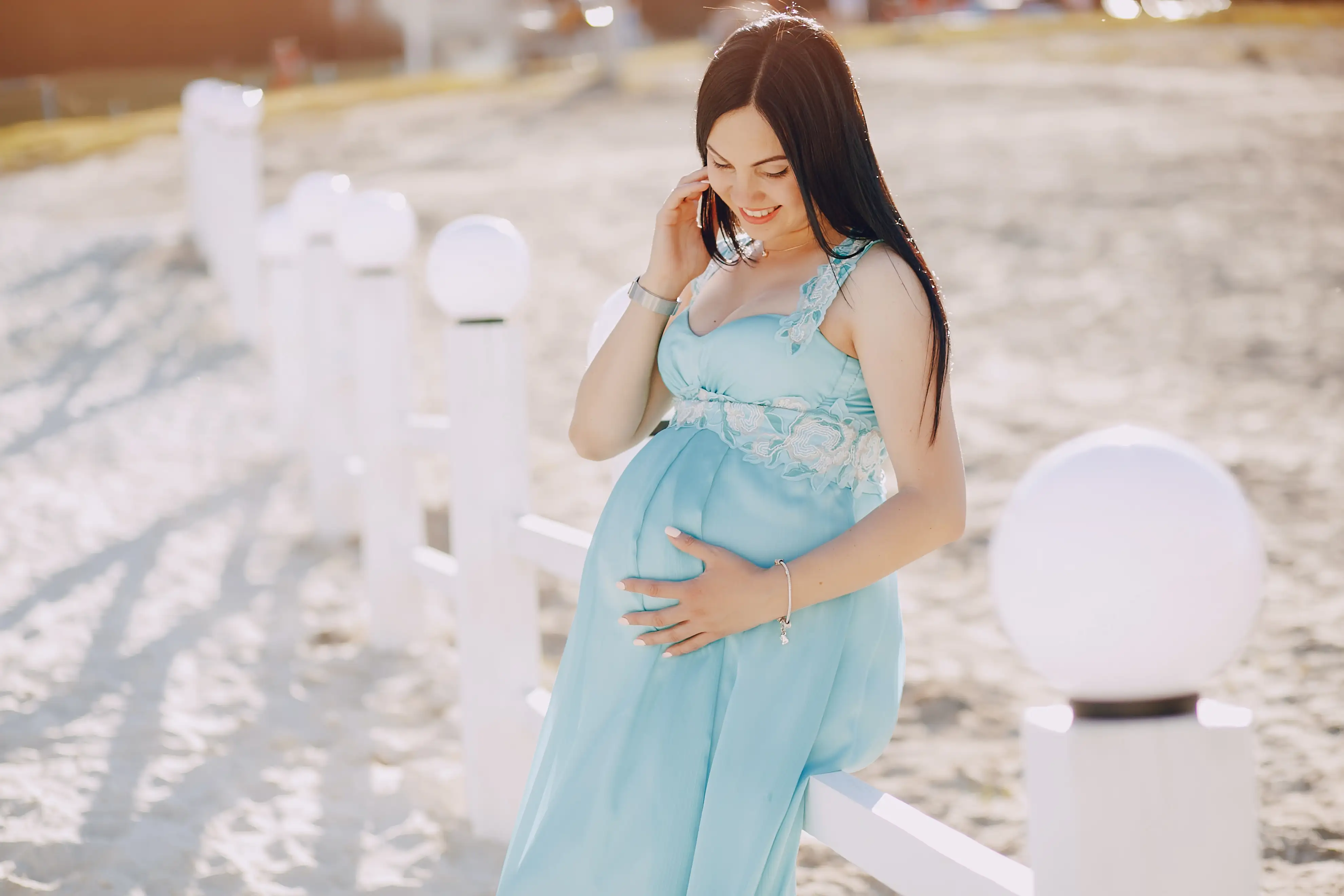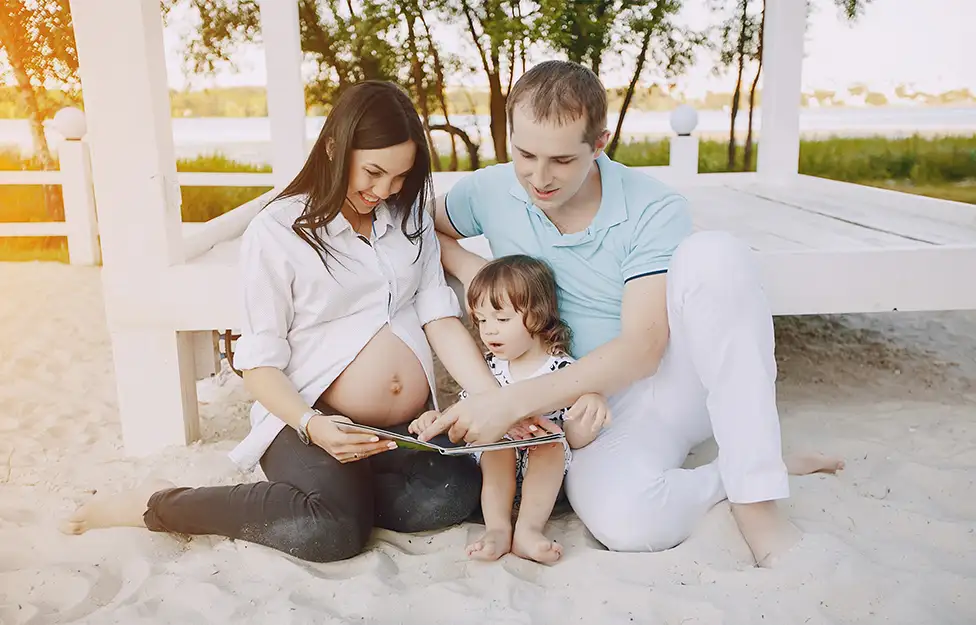 Natural Delivery and C-Section
Medical and reproductive history is registered, a physical exam, lab exams, ultrasounds, echography, and 4D Ultrasound; these are all important to detect congenital malformations, infections, and other complications.
Delivery will take place from week 39 to 41 if it is a natural delivery, and if a C-section is needed, then it will be programmed by your doctor. Costamed has an obstetrics ward where deliveries take place. There must be an adequate prenatal control with your trusted physician. Your gynecologist will inform you of the types of delivery, relaxation, pushing techniques, and types of anesthesia if a C-section is needed.
Humanized Care in Childbirth
Costamed manages de philosophy of humanized childbirth:
Be informed of the different medical interventions and choose how your delivery will be without risking your life and your baby's life.
Decide if you want to receive painkillers during and after birth (epidural anesthesia).
Be treated with respect and intimacy.
Monitor the baby throughout the birth.
In our birth ward, mom, can have a tranquil delivery.
Choose who will be with you during labor, delivery, and post-delivery.
If the baby does not require special care, the baby will remain with mom.
We are a pro-lactation hospital, which means we promote and support moms during this process.
From: 1,941.17 USD
Mandatory Requirements. Not included
These are some of the lab exams that the physician may ask of you.
Urine culture
V.D.R.L. Venereal disease Research Laboratory
H.I.V. Human Immunodeficiency Virus
Blood Chemistry
4 Chemistry Parameters
37 Chemistry Parameters
Complete Blood count (CBC)
Coagulation Times (PT, PTT, INR)
(Extra Pre Surgery Analyses – Consult With Your Doctor)
Obstetric Unit
Our facilities are equipped for safe prenatal care, delivery, and postnatal care for mothers and their babies.
Tocology room:
Patients are only moved from this room to the operating room in case of complications, and after recovery, to an in-patient room.
C- Section
It's performed when complications from pregnancy and natural delivery put the mother or child at risk.
Pregnancy and labor complications
High blood pressure
Heart disease
Baby developmental conditions
Size of the baby
Genital herpes
Placenta previa- placental abruption
Breech birth- baby coming out feet first or problems with umbilical cord
Previous C- section
Reduced Oxygen supply for the baby
From: 2, 754.70 USD
Planning the procedure. Natural birth and C- Section.
In-person evaluation consult - (Telemedicine consultation - meet your physician.)
Prenatal control
Medical history
Ultrasounds
Pre-surgery analyses.
Come to the hospital with comfortable shoes and clothes.
Small suitcase for the patient and companion.
Baby suitcase.
Natural Birth
The procedure requires one day of hospitalization.
Eight days recommended for recovery with natural delivery.
If necessary Epidural anesthesia.
One day of hospitalization.
Surgery- C-Section
The procedure requires two days of hospitalization
Two hours in the operating room.
Regional anesthesia
Post-surgical care
Recovery takes 4 to 7 days; the recommendation is that you return to your normal activities within two weeks.
Take all medications as indicated.
You may shower the following day.
Do not apply any lotion, oil or cream except for those indicated by your doctor.
Do not lift, push or pull anything weighing over 10 pounds or 4.5 kg. at least for one week.
Do not drive until you have stopped taking medication or until your doctor says you can do so.
Avoid swimming, soaking in a hot tub or jacuzzi until your doctor indicates you can do so.
Do not smoke or drink (ask your doctor about the required post-surgical time).
Wait to resume sexual life after the physician says it's ok.
No forceful exercise for 6 to 8 weeks after surgery.
Special Packages. Natural Delivery 1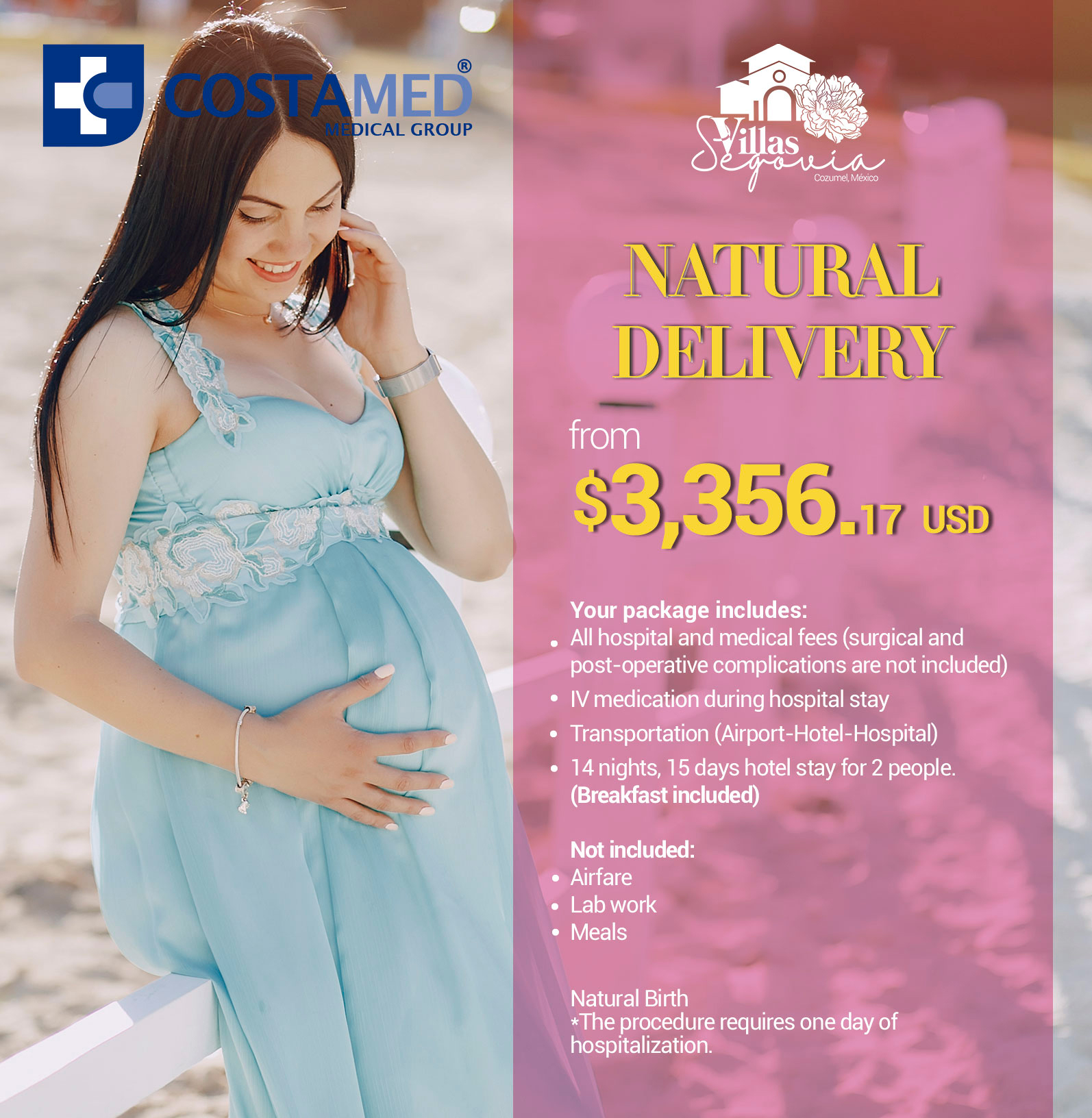 We have special offers for you
Special Packages. Natural Delivery 2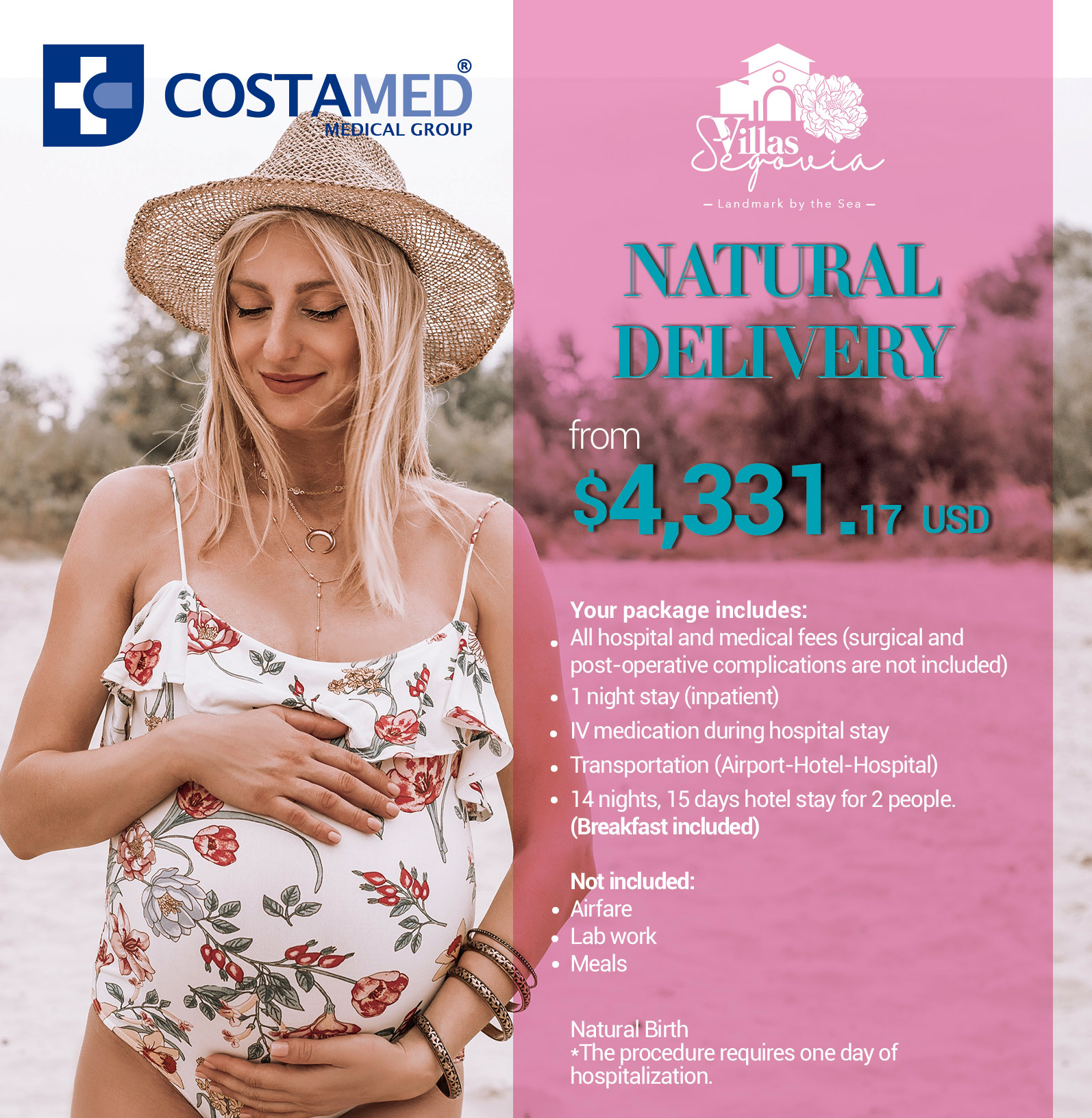 We have special offers for you
Special Packages. C-Section 1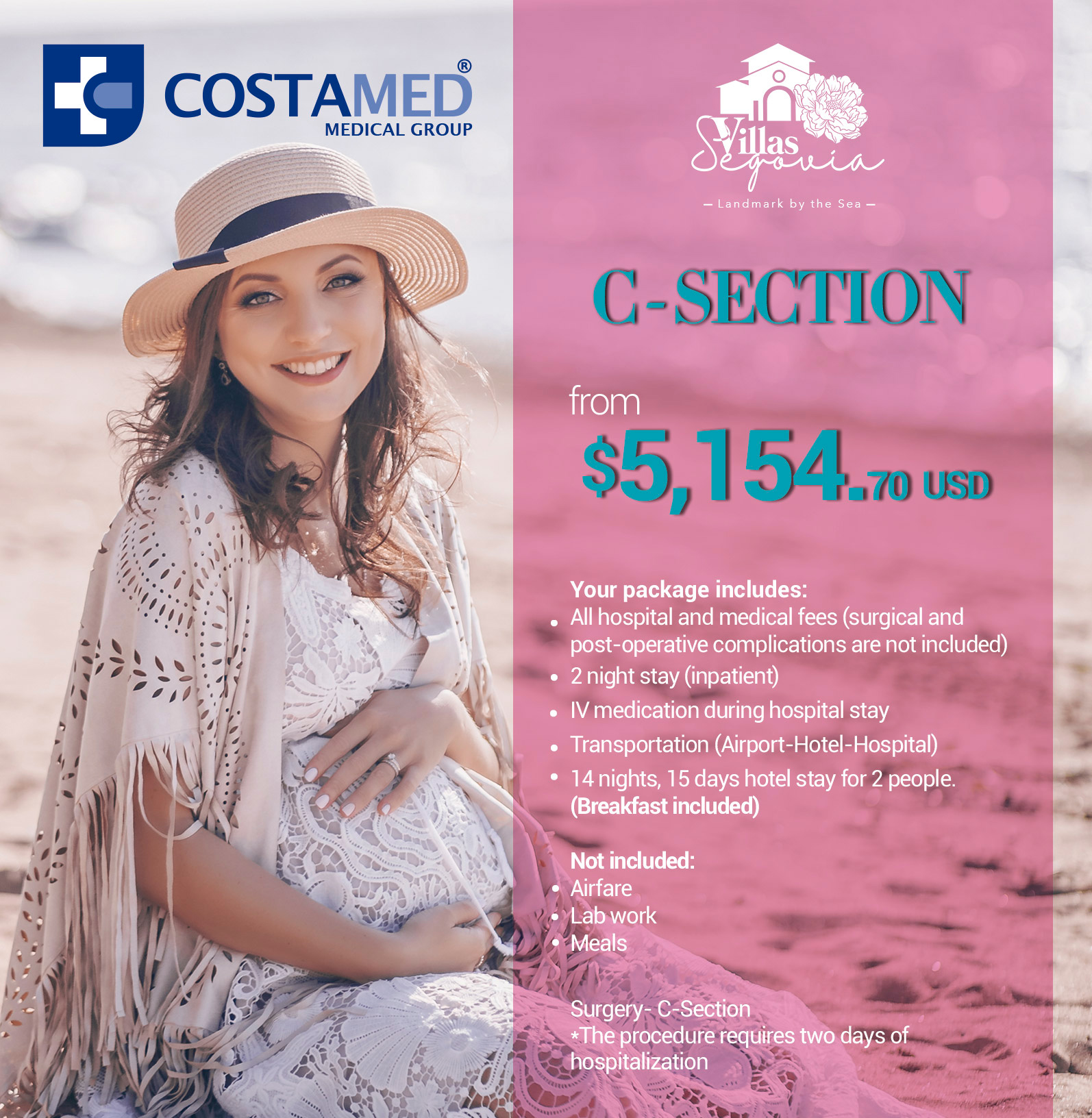 We have special offers for you
Special Packages. C-Section 2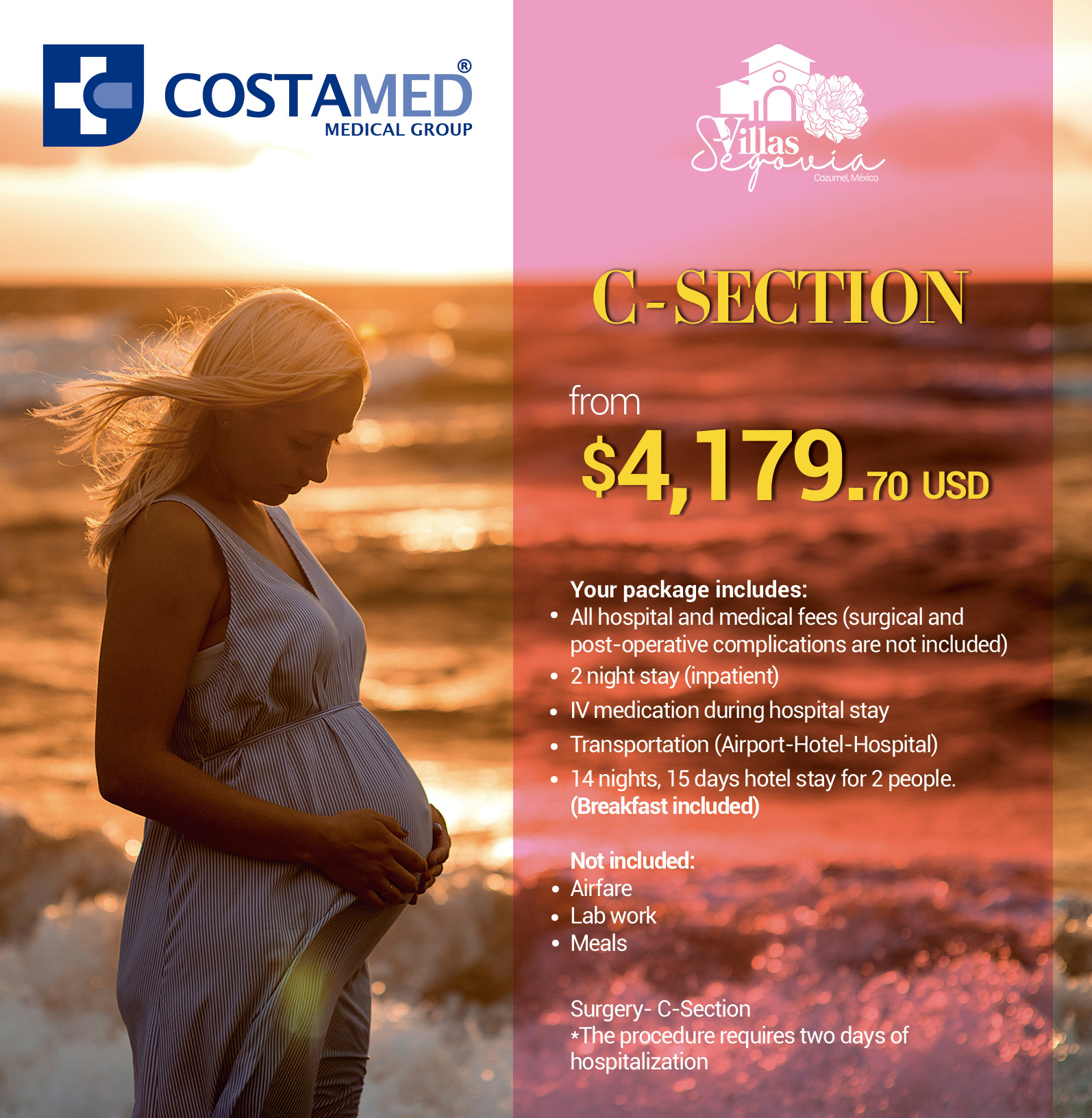 We have special offers for you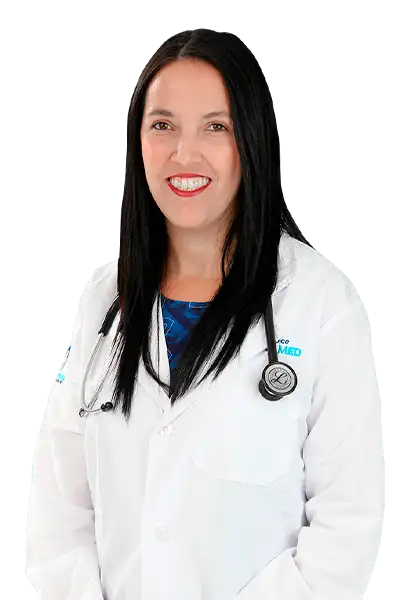 Dra. Carla García Castanedo
Gynecology and Obstetrics
General Practice License: 7724501
Specialization License: 10336492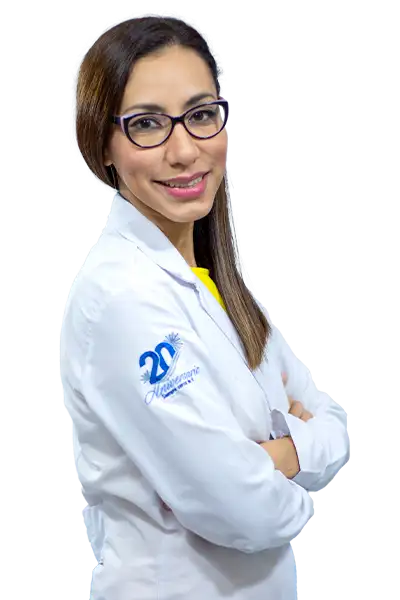 Dra. Idolina Michel García Reta
Gynecology and Obstetrics
General Practice License: 5323107
Specialization License: 8556556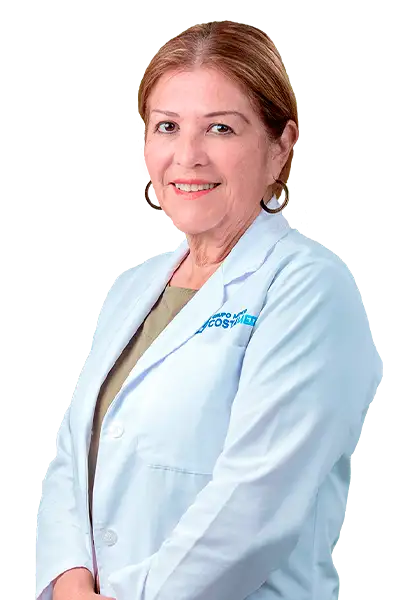 Dra. María Guadalupe Simonín Díaz
Gynecology and Obstetrics
General Practice License: 853471
Specialization License: 3181840