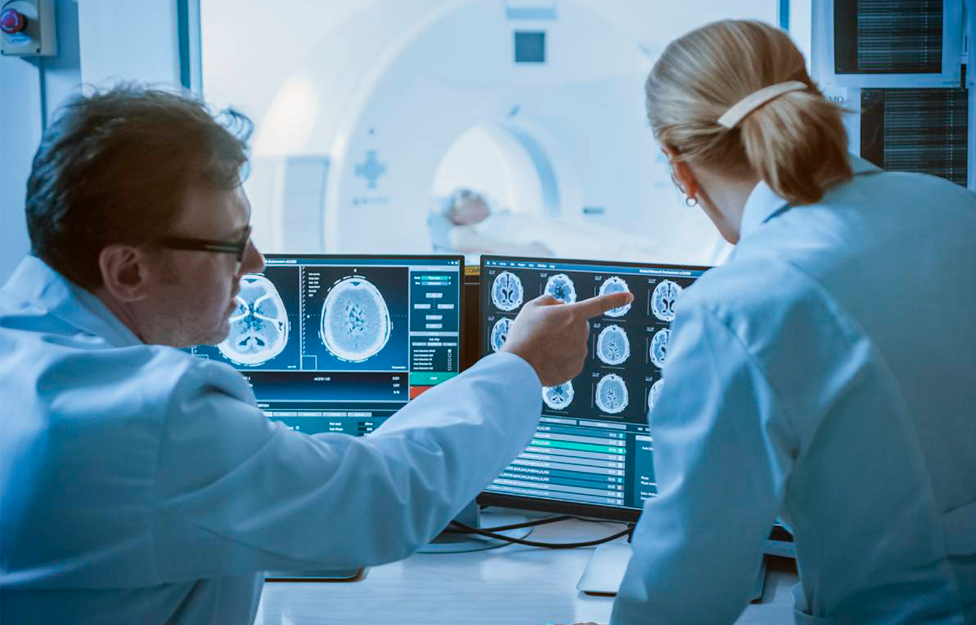 Oncology
Timely diagnosis and treatment of breast cancer and cervical cancer
Timely diagnosis and treatment of gynecological cancer
High specialty gynecological surgery
Specialized treatment of human papillomavirus
Oncoplastic surgery
Treatment by oncology
Evaluation by Oncological Gynecology
An individualized plan developed and adjusted according to your needs, with short delivery times.
A team of subspecialists directed by the oncology gynecologist will focus exclusively on breast and cervical cancer treatment.
Oncological Gynecology procedures: biopsy with tru-cut needle, excisional breast biopsy, sentinel node biopsy for breast cancer with nuclear radiotracer, sentinel node biopsy for cervical cancer, skin-sparing total mastectomy and immediate reconstruction with tissue expander, conservative breast cancer surgery, staging ovarian cancer surgery, debulking ovarian cancer surgery, staging endometrial cancer surgery, cervical cancer surgery (radical hysterectomy), radical surgery for vulvar cancer with bilateral inguinal lymphadenectomy, cervical cone for treatment of cervical cancer in situ, cervical cone for diagnosis and treatment of microinvasive cancer of the cervix, exploratory laparotomy with intraoperative examination, prophylactic mastectomy with sentinel node dissection and immediate reconstruction with tissue expander.
Pathology, immunohistochemistry, and cytopathology.
Breast ultrasound.
Medical Oncology Treatment: Systemic Treatment with Chemotherapy. Target Therapy and Immunotherapy for all types of cancer or malignancy (breast, stomach, lung, kidney, pancreas, etc.)