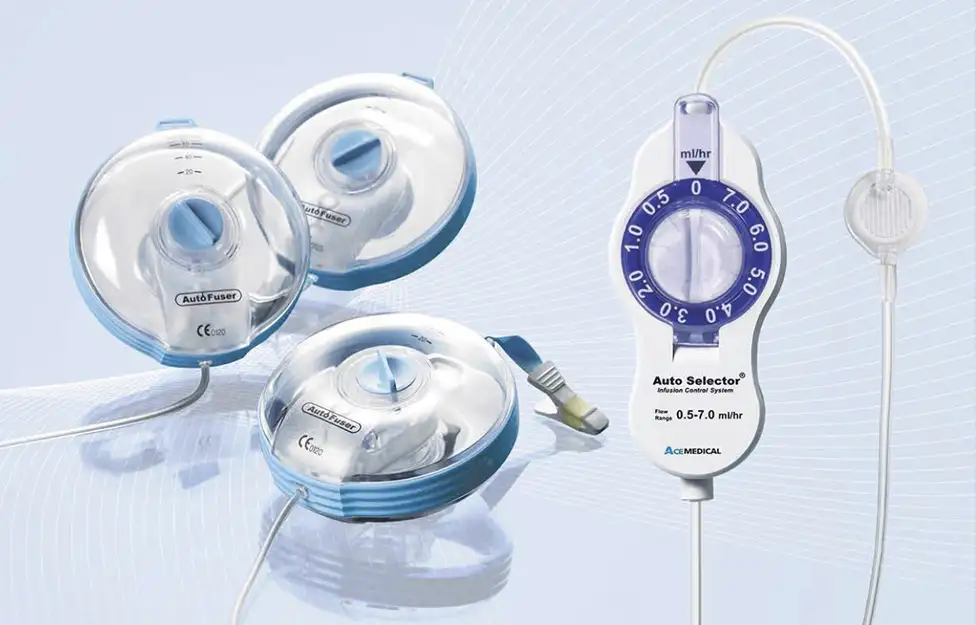 Peridural infusion pump
It is refilled every 4 to 8 months depending on the pump's capacity and the dose is adjusted to patient's needs since it is programmable, depending on the activities and schedules. Thanks to this, pup users have a significant relief, with fewer side effects than with oral medications and it can be remover or replaced with a permanent implant when the patient wishes it.
Planning the Procedure
Telemedicine or in-person medical evaluation.
Clinical history form.
Pre-operative analysis.
Choose a date that fits in with your work schedule, family commitments, vacations.
Choose a destination: Playa del Carmen and Cozumel.
We help you plan your trip: Preferential rates for transportation, hotels and tours; we have pre-arranged packages.
Surgery
The doctor will make an incision and create a surgical pocket to lace the pump (in the abdomen) and a second incision in the back, both attached with a catheter.
It will be placed near the surface of the skin for easy filling with a syringe.
Done in 2 hours in the operating room.
During the 2-day hospitalization you will be under doctor's observation.
General anesthesia.
Come to the hospital with comfortable shoes and clothes; no makeup and no accessories.
Bring a comfortable change of clothes and personal hygiene items for the patient and accompanying person.
Recovery takes 2 to 3 weeks. The recommendation is to return to your normal activities in 6 weeks' time.
Post-surgical care
Take care of your scars and take all medicines as directed by your physician.
We recommend no sun exposure for three months.
You can shower the following day, taking care of the incisions; wash and dry gently.
Do not apply any lotion, oil or cream that has not been prescribed by your doctor.
For one week, do not lift, push or pull anything that weighs more than 10 pounds or 4.5 kilos.
Do not drive until you have stopped taking the medication or until the doctor instructs it.
Put the seat belt without compressing the area where the pump was placed.
Avoid swimming, soaking in a hot tub or jacuzzi until your doctor says you can do so.
Try to wear comfortable clothes
Do not smoke (ask your doctor about the required post-surgical time)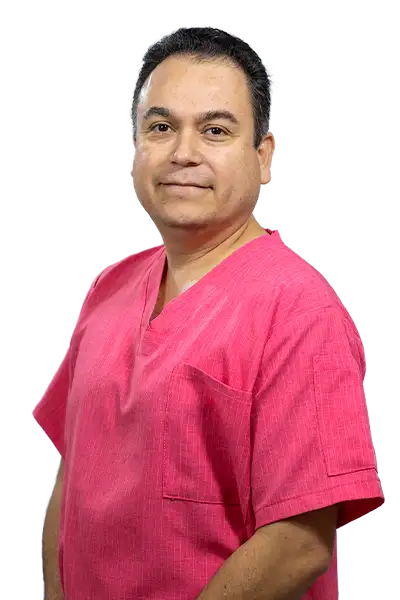 Dr. Eduardo Rubio Ruiz
Anesthesiology, Pain Clinic Director
General Practice License: 3736850
Specialization License: 7440295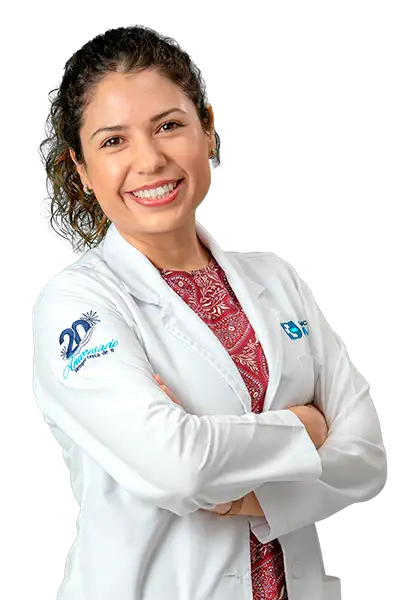 Dra. Sandra Marlith González Moreno
Anesthesiology
General Practice License: 7514456
Specialization License: 10624974