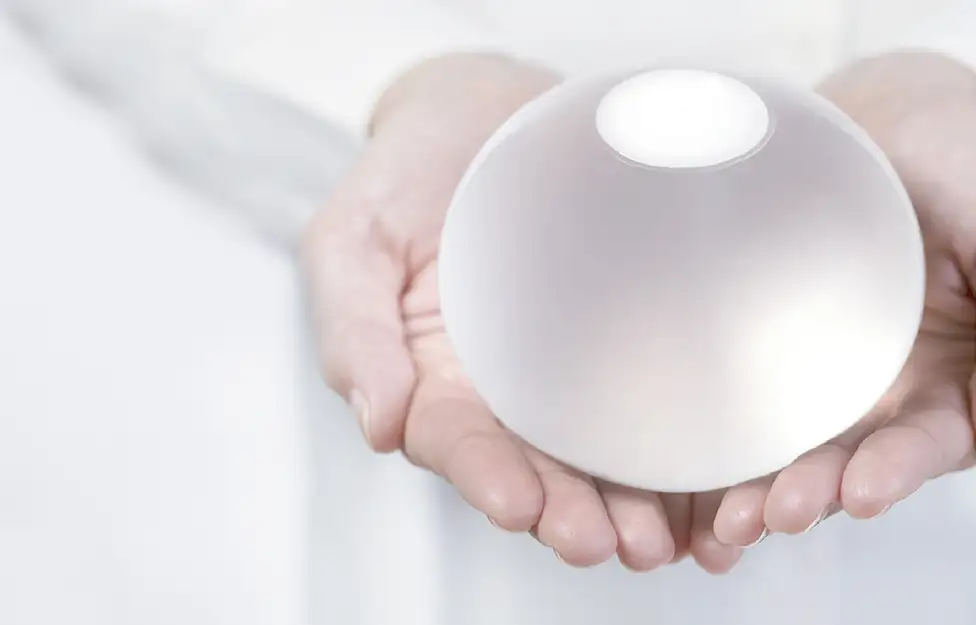 Gastric balloon
The intragastric balloon (IGB) is a minimally invasive procedure, as it is performed by endoscopy. Used to control food consumption thus allowing the patient to feel satiated with a smaller amount of food. Reduces stomach volume by 30-40%. Patients who undergo this procedure must change their eating habits and must make the commitment to continue eating the same quantities of food after the balloon is removed
The weight loss will depend on the diet, patient's follow-up with a team of nutritionists and psychologists who will complement patient's new lifestyle, and by doing so will lose 5-20 kilos or more. Indicated for patients with metabolic, digestive, cardiac or respiratory diseases since they put their health at risk due to overweight. It must be evaluated by the multidisciplinary team: endoscopic doctor, nutritionist, psychiatrist, psychologist, cardiologist.
Procedure for successful bariatric surgery:
All patients who wish to undergo a bariatric surgical procedure or are in the process of doing so, should be referred to the Medical Tourism Area to structure their protocol.
The patient will be given the Comprehensive Care Guide for Bariatric Patients.
Every patient must have had the following consultations in subsequent order:

General Surgeon / Bariatric Surgeon (Upon availability and recruiting source)
Psychiatrist/psychology
Nutritionist
Anesthesiologist
Cardiologist (Depending on the patient)

Medical consultations will serve to record patient's complete medical history and identify whether he/ she is a candidate for the procedure and subsequent scheduling.
An appointment schedule will be made and coordinated with the Reception areas (appointments), doctors and patient, or with the Medical Tourism department.
If the patient is a foreign national, he/she will follow the same process and must schedule at least one of the appointments with the surgeon, virtually (Zoom). The patient may refer the consultation to the Psychiatrist and the Nutritionist in his /her place of origin, indicating that e-mail reports from them will be necessary, following the respective steps listed in each of the following sections.
The arrival of the patient should be scheduled with enough time for the pre-anesthetic evaluation appointment.
Required Documents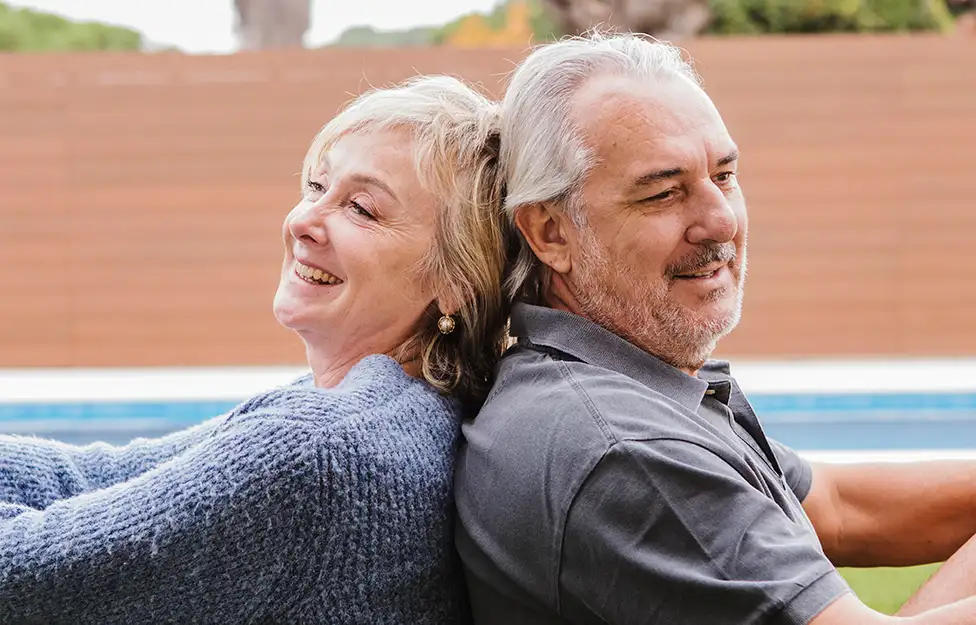 Comprehensive Medical History
Bariatric Surgeon evaluation
Nutrition evaluation
Psychological/Psychiatric evaluation
Pre-anesthetic evaluation
Complementary Evaluations. Nutritional Evaluation - Nutritionist
Before implementing a lifestyle program for weight management, patient's level of preparedness must be evaluated and identify patient's blocks to change.
An assessment of current and previous nutritional status is required as well as the eating patterns (type and timing), use of alternative medicine (supplements, herbs, vitamins) number and type of diets used.
Shared decisions (health professional-patient) should always be made regarding the nutritional program and treatment goals.
The most important dietary component for weight loss and maintenance is the reduction of caloric intake. Typically, a reduction of 500 to 1,000 kilocalories per day results in a loss of 0.5 to 1 kg of weight per week.
Complementary Evaluations. Psychiatric/Psychological Evaluation
Together with a medical evaluation, a psycho-social evaluation is indicated in order to identify barriers for lifestyle changes and to identify associated conditions such as depression, anxiety, addictions and eating disorders, stress and high anxiety, lower quality of life, dissatisfaction with body image, as well as sexual and relationship problems and to work together to avoid them.
A comprehensive support program is required including the necessary diet, appropriate physical activity, education, behavioral therapy, and social support.
Candidates
The evaluation includes:
Patient orientation.
Medical History
Family history of obesity, onset age of obesity, periods of peak growth, precipitating factors, comorbidities (diabetes mellitus, systemic arterial hypertension, lipid disorder, sleep apnea, joint disease), eating disorders, and other secondary causes of obesity.
Height, weight, abdominal circumference, waist-to-hip ratio, and vital signs.
Eating patterns, habits (physical activity, smoking, alcoholism, use of alternative medicine) nutritional status and body weight behavior.
Body Mass Index (BMI)
Pharmacological and non-pharmacological treatment schemes review.
Studies
Before Surgery
Full blood biometry
Plasma fasting glucose level
Glycated hemoglobin (in diabetic patients)
Liver function test
Coagulation times
Serum electrolytes
Complete lipid panel
Female pregnancy test
Thyroid profile (suspected or diagnosed thyroid dysfunction)
Chest X-rays
Resting EKG
In women
The risk of pregnancy should be minimized for a 12-month period prior to surgical procedure.
Discontinue the use of estrogens before bariatric surgery in order to reduce the risk of post-operative thromboembolic events.
For patients with an increased risk of arterial or venous thrombosis
Make a proper diagnostic evaluation of risk factors for thrombosis.
Others
Patients with intrinsic lung disease or sleep pattern disturbances should have a formal lung evaluation, including arterial gas measurement and polysomnography.
In patients with well-founded suspicion of liver disease, an abdominal ultrasound is recommended, request a hepatitis viral panel, and explore the presence of cirrhosis and portal hypertension.
Do a pre- and post-surgery renal function evaluation in patients with diabetes and systemic arterial hypertension.
Consult with the Doctor. This wiil depend on each patient.
Exclusion criteria (contraindications for bariatric surgery)
Weight > 200kg
Major psychiatric disease or bulimia nervosa
Unstable coronary disease
Portal hypertension
Inflammatory bowel disease
Chronic pancreatitis
Cirrhosis or other conditions that may compromise or increase the anesthetic risk
Congenital abnormalities of the gastrointestinal tract
Current pregnancy
Multiple abdominal surgeries
Complicated incisional hernias
Endocrine disorder that explains the cause of obesity.
Informed Consent
Bariatric Procedure Consent
Anesthesia Consent
Severe underlying disease that limits life expectancy and will not improve with weight loss (neoplasm, symptomatic heart disease, end-stage renal failure, and liver failure)
Alcohol and substance abuse
Pre-anesthetic Evaluation – Anesthesiologist
The purpose of pre-anesthetic assessment is to reduce patient morbidity and mortality.
We recommend researching problems related to the airway, history of obstructive sleep apnea, gastroesophageal reflux, anatomical alterations of the neck, pharynx and chest that make tracheal intubation difficult.
A 30-degree inverted Trendelenburg position prolongs the ability in morbidly obese patients to tolerate apnea during induction and emergency anesthesia.
Pre-surgery instructions
Thoroughly fill-out your medical history.
Let your doctor if you are allergic to any medication or substance, if you are diabetic, hypertensive or have any other disease.
Suspend or take the medication your doctor indicates (anticoagulant, antiplatelet, anti-inflammatory)
Have all pre-surgery examinations as directed by the multidisciplinary team.
Stop smoking and do not ingest alcohol as directed by your doctor.
If you have a beard, the recommendation is to shave 24 hours before surgery.
Shower with soap and shampoo for daily use, do not apply deodorants, creams or perfumes to any area of the body. The face must be clean, with no traces of makeup. Nails should be short, clean and free of nail polish or acrylic.
Fast for 8 hours before surgery (to fast means NOT drinking or eating anything).
Carefully read the Informed Consent documents provided by the Surgeon and Anesthesiologist, COMPLETE AND SIGN THEM.
With an official identification, go to patient services on the day and time scheduled for you.
Bring preoperative tests (labs, x-rays, etc.) with you.
* The best time to have surgery is when you have all family, work or other commitments covered. Family or friends' support is essential. Come with a family member or companion.
Important: Have a clear objective and make the commitment to yourself; the team will be with you in every step.
Suitcase packing suggestions
For the patient: 2 complete changes of comfortable clothes, (consider clothes you will need to leave the hospital with, preferably something easy to wear and with buttons), slippers, tennis shoes and sandals, comfortable underwear, two gowns with buttons at the front (the hospital will provide gowns), toiletry bag (toothbrush, toothpaste, shampoo, etc.), mobile phone charger, do not forget your eyeglasses in case you use them.
For the accompanying person: 3 changes of comfortable clothes and underwear, slippers, tennis shoes and sandals, two pajamas, toiletry bag (toothbrush, shampoo, etc.), mobile phone charger, do not forget your eyeglasses in case you use them.
Surgery
Come to the hospital with comfortable shoes and clothes, no makeup, no accessories (there is NO access into the operating room with metal objects such as jewelry, coins, eyeglasses, etc.). If you use contact lenses, you must remove them before entering the OR.
Takes 30-50 minutes.
General anesthesia.
This procedure is done in 30 to 50 minutes, orally without the need for surgery and sedated. Done by endoscopy, introducing the deflated intragastric balloon (flexible silicone sphere designed not to deteriorate with the stomach's). One in position it is filled with saline solution and the valve is closed, occupying 30-40% of the stomach's volume.
The brand of the ball used by Costamed is Orbera, as it is approved by Europe and by the United States.
The first days the patient may experience nausea, vomiting and abdominal pain.
Discomfort lasts 24 to 72 hours. There are very few cases where this treatment causes intolerance and must be removed.
Gastric Balloon Removal
The balloon is designed to remain in the stomach for 6 months to a year; however, by the 5th month the body recognizes it as a false stimulus and the weight loss decreases. Two months after the removal, the balloon can be placed again.
Done by an endoscopy and a catheter is used to puncture the balloon and deflate it, removing it through the mouth.
Post-surgical care
Take all medications as directed.
Strictly follow all diet indications indicated by your doctor .
For at least two weeks, do not lift, push or pull anything that weighs more than 10 pounds or 4.5 kg.
Do not drive until you have stopped taking medication or until your doctor says you can do so.
Try to wear comfortable clothes.
Do not smoke nor drink alcohol (ask your doctor about the required post-op time.)
You exercise lightly in a week. Ask your doctor. Permanent physical activity is important; walk during the first month after surgery and then go to the gym for progressive fitness.
Exercise 3 to 5 times a week in order to keep the weight you want and improve your quality of life.
Take dietary supplements for 7 days (if advised by your doctor.)
Have post-surgical doctor appointments with a list of questions so important details are not forgotten.
Be responsible taking care of yourself implementing healthy habits and think "New you- New life-New style."
To have your progress evaluated, you must visit your doctor or consult through telemedicine.
Metabolic/Nutritional Monitoring Plan - See a nutritionist who can help plan complete meals that give the necessary nutrients and are healthy. Write observations about your meals and weight in your calendar. You can download apps to help you stay in balance.
Special Packages. Gastric Ballon 1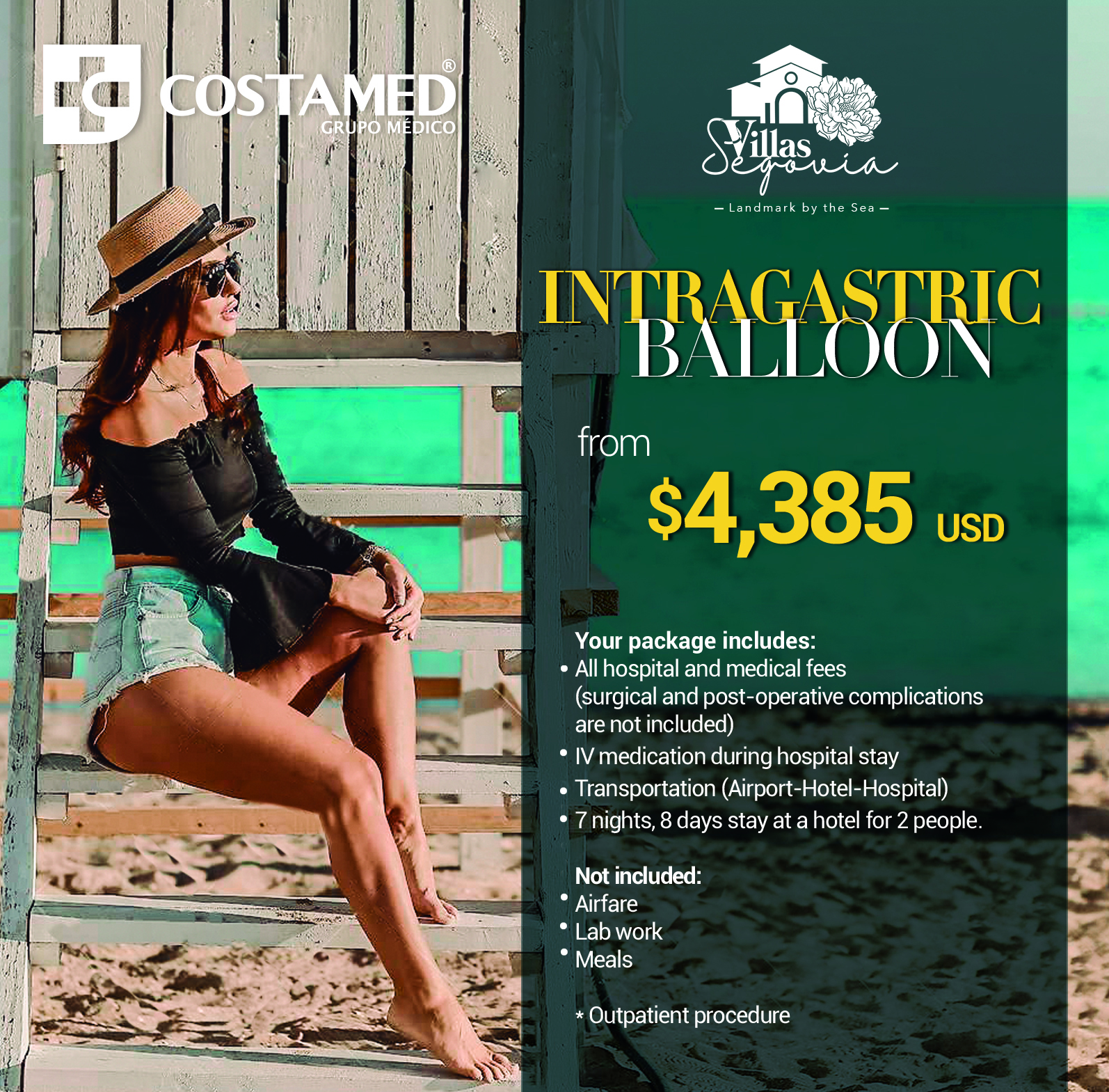 We have special offers for you
Special Packages. Gastric Ballon 2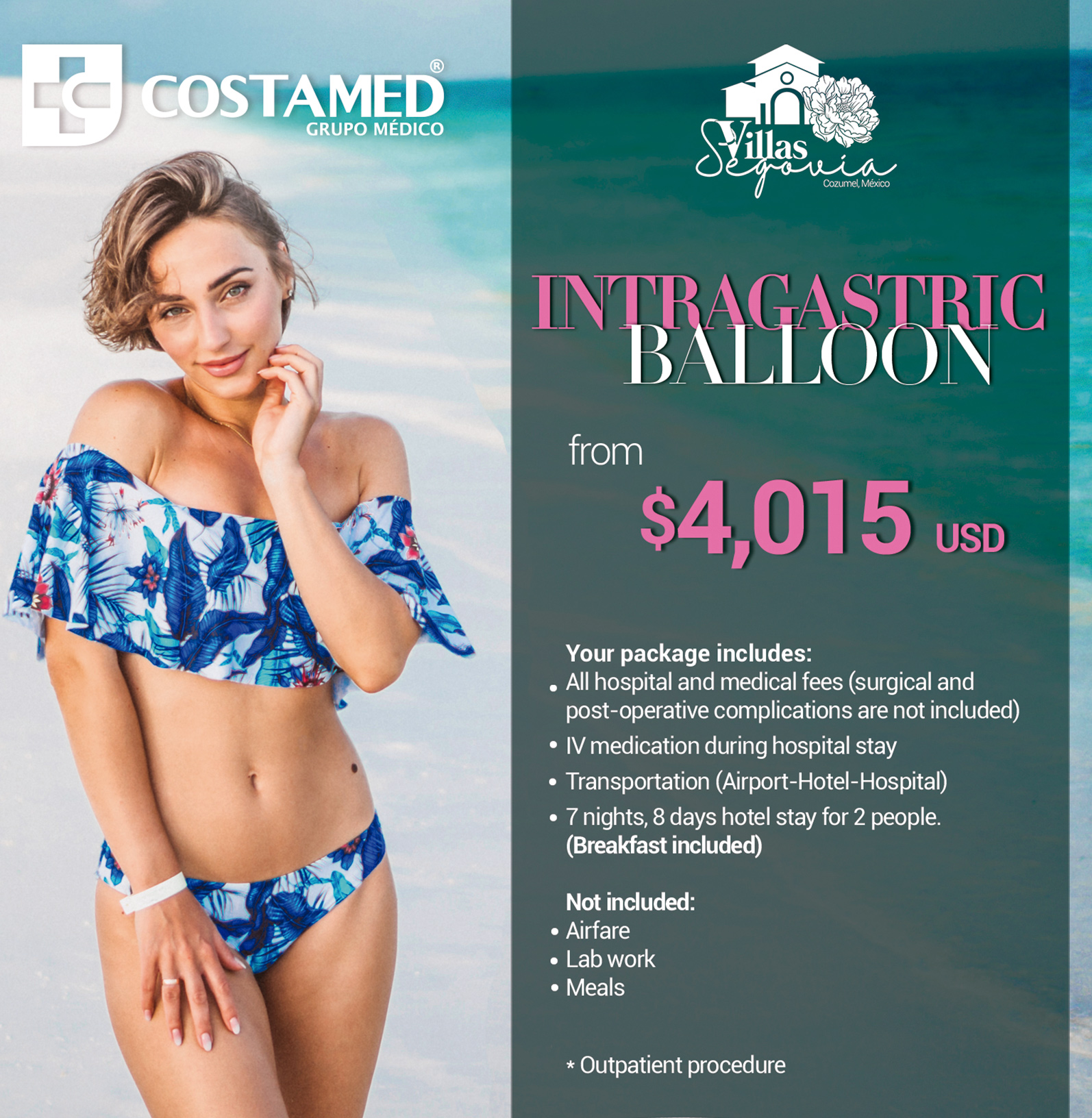 We have special offers for you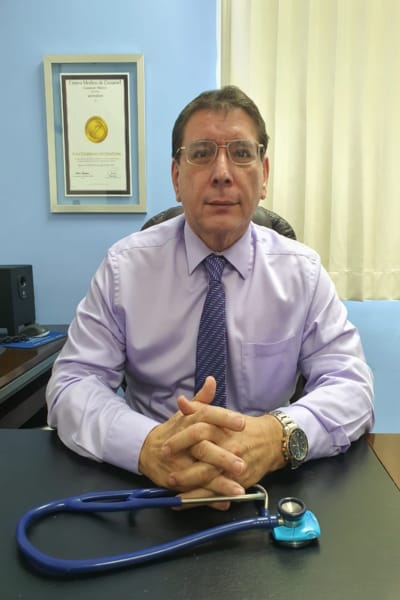 Dr. Ricardo Segovia Gasque
General Surgery, Gastroenterology, Gastrointestinal Endoscopy
General Practice License: 748103
Specialization License: 3175482, 3175569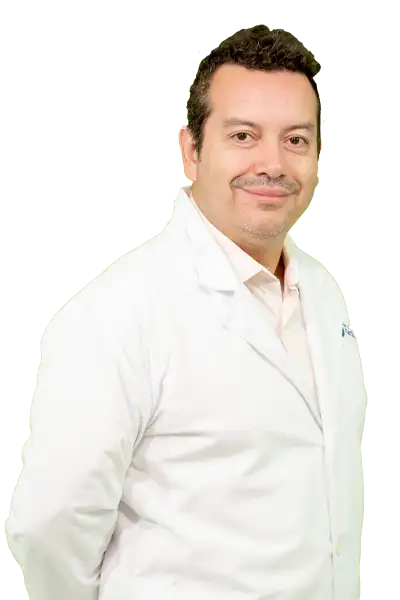 Dr. Ricardo Montero Méndez
General Surgery with specialty in Endoscopy
Area of Expertise: Trauma surgery, Advanced Endoscopic Surgery, Bariatric Surgery
General Practice License: 4133640
Specialization License: 7605126