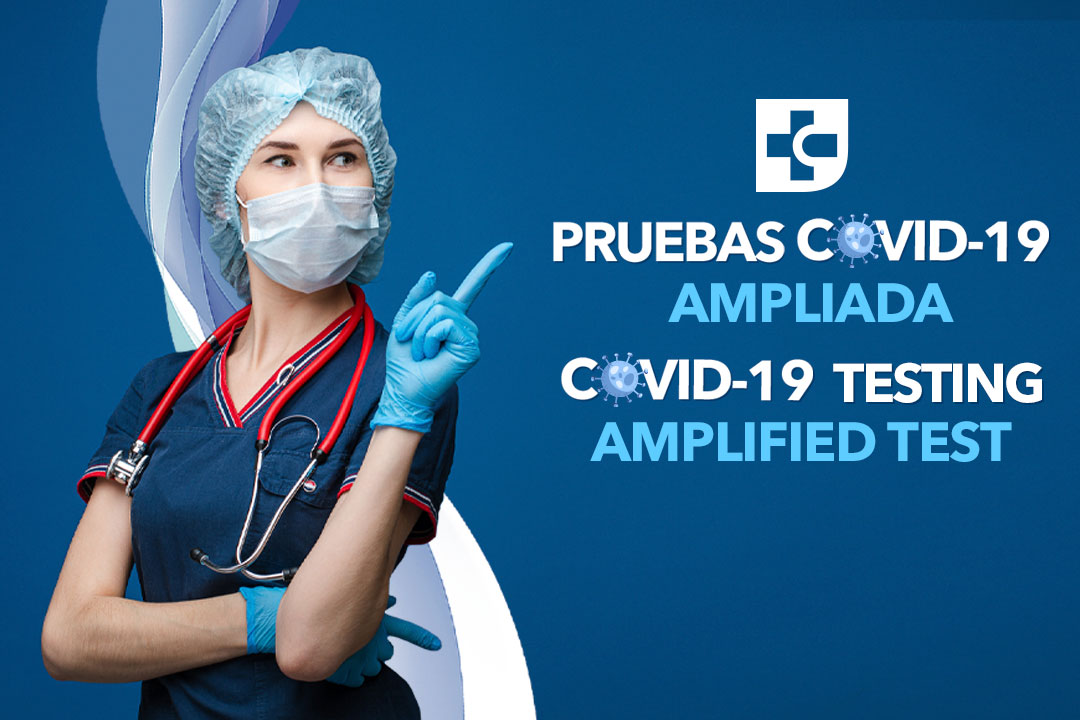 Extended Test
The fast tests contemplate a time gap between the moment a patient gets the disease and the moment the immune system produces antibodies, which is why a fast test can have a "NEGATIVE" result. Still, when repeating the test after a few days, the result can be "POSITIVE."
Considering this last factor and aligned with the most recent investigations about COVID-19, besides the fast test, we also offer:
Blood Chemistry
C Reactive Protein
Chest x-rays
General Physician consultation
Health Certificate
These three studies, combined with the fast blood test, allow us to analyze the patient's general health condition in more detail. These tests provide peace of mind about whether you have the COVID-19 virus or not. We also include a medical consultation to analyze every test, and based on this; we issue a health certificate.
Graphic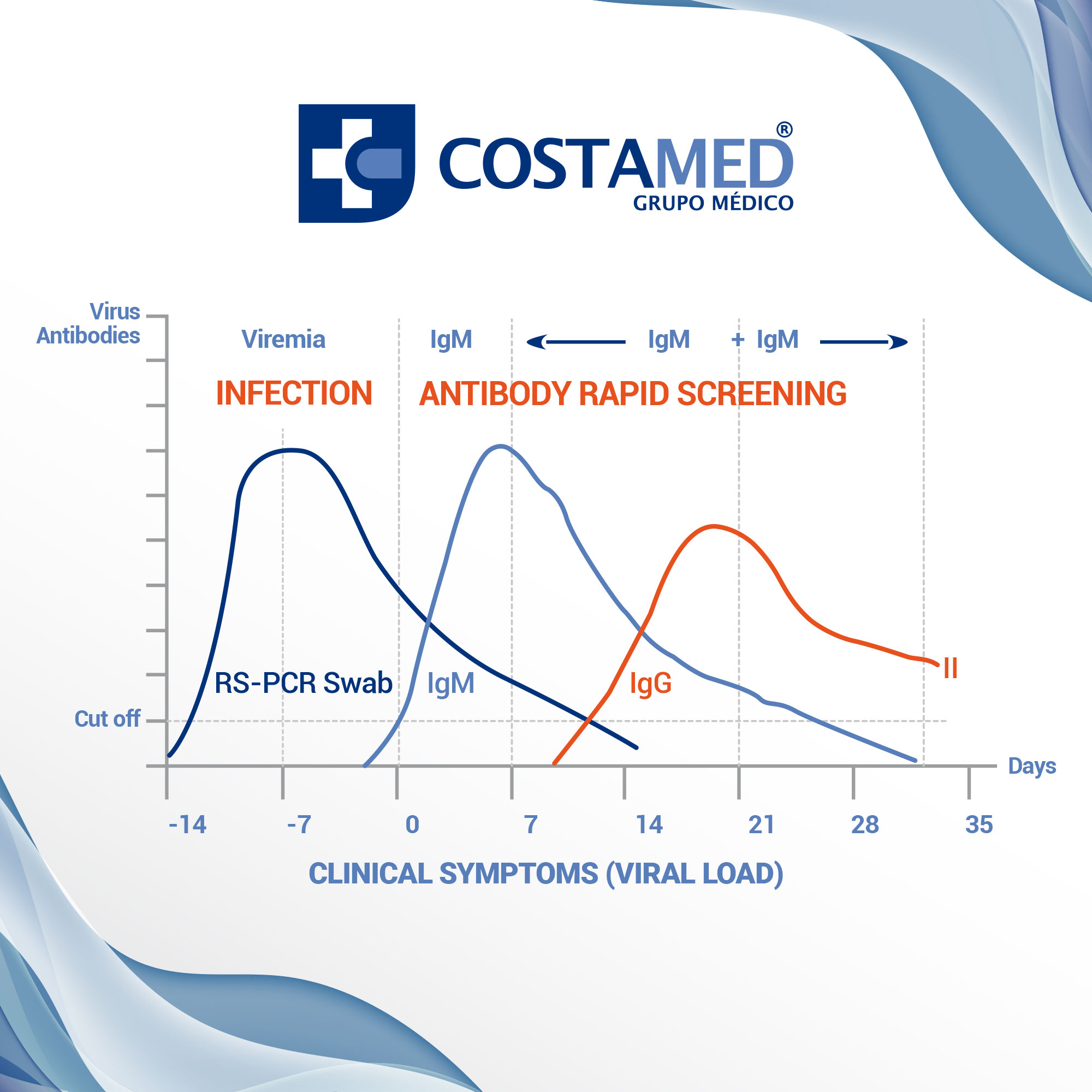 First curve: it refers to the infection by the virus. This is called the period of viremia. The second curve (soft blue): refers to the elevation of the IGM antibodies. Third curve (red) refers to the IGG antibodies.
This shows the period, or stage of the disease in which each of the tests can detect the Covid-19 virus.
It is important that the usefulness of each test is identified for each stage of the disease. Normally, Covid-19 can have an incubation period of up to 14 days and remain infectious for up to another 21 days. This is the reason why isolation is recommended to the patient in order to avoid spreading the disease
Considerations for the amplified test
The test can be scheduled via phone call and by appointment only.
An official result is handed over, such as "POSITIVE" or "NEGATIVE," also, a certificate is provided, which can be useful for work, trips, etc.
A medical order is not required for you to take the amplified test.
Results will be handed over in a period not exceeding 24 hours.